Online Demo -- Print Release Station Staff Mode
(
Download
)
Scenario
1. A user sends a print job from a workstation.
2. Print Release Station holds the print job with detail print job information.
3. The staff collects the payment and releases the print job for the user. The printing activity is recorded in the database of Print Release Station.
Note: All unclaimed waiting jobs can be deleted automatically at the defined time in Preferences --> Print Jobs.
Note: The Waiting Jobs can be showed either by workstation name or user name. This can be set in "Preferences --> Print Jobs".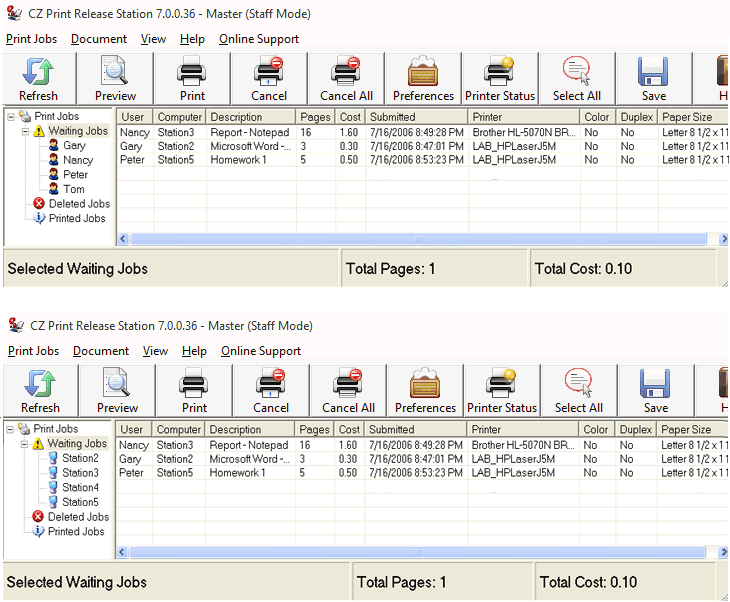 Note: If the Primary – Replica infrastructure is used, the print job can be listed on both the Primary Print Release Station and the Replica Print Release Station Station and staff can use either one to release the print jobs. Check Add a Replica Print Release Station .